COVID-19 Vaccine Information
Frequently Asked Questions
Who is GPH vaccinating?
We are currently vaccinating group 1a (community health workers) and patients 70+ and are looking to vaccinate other populations shortly. New information as to who is eligible to be vaccinated will be updated here.
What is the Moderna COVID-19 vaccine?
The Moderna COVID-19 vaccine is a vaccine that may prevent COVID-19. The FDA has authorized the emergency use of this vaccine to prevent COVID-19 in people 18 years of age and older.
In an ongoing clinical trial, the Moderna vaccine has been shown to prevent COVID-19 following two doses. The Moderna vaccine was shown to be 94.1% effective at preventing laboratory-confirmed COVID-19 in people who received two doses and who had not been previously infected. The vaccine appeared to have high effectiveness in clinical trials among people of diverse age, sex, race, and ethnicity categories as well as persons with underlying medical conditions.
How is the vaccine given?
The Moderna COVID-19 vaccine is given as an injection into muscle. The vaccine is administered in a series of 2 doses given 1 month apart. We are also asking that patients stay with us for a 15-minute observation period after receiving their vaccine.
What are the risks?
Some side effects have been reported with the Moderna COVID-19 vaccine. These include:
Injection site: pain, tenderness, swelling, redness, and swelling of the lymph nodes in the same arm of the injection
General effects: fatigue, headache, muscle pain, joint pain, chills, fever, and nausea and vomiting.
There is a small chance that the Moderna COVID-19 vaccine may cause a severe allergic reaction. While uncommon, a severe reaction will typically occur within a few minutes to an hour after receiving a dose. For this reason, patients are asked to stay for at least 15 minutes of observation.
For information regarding COVID-19 illness, please see our page: Coronavirus Info
References:
Centers for Disease Control and Prevention
Thoughts of GPH Staff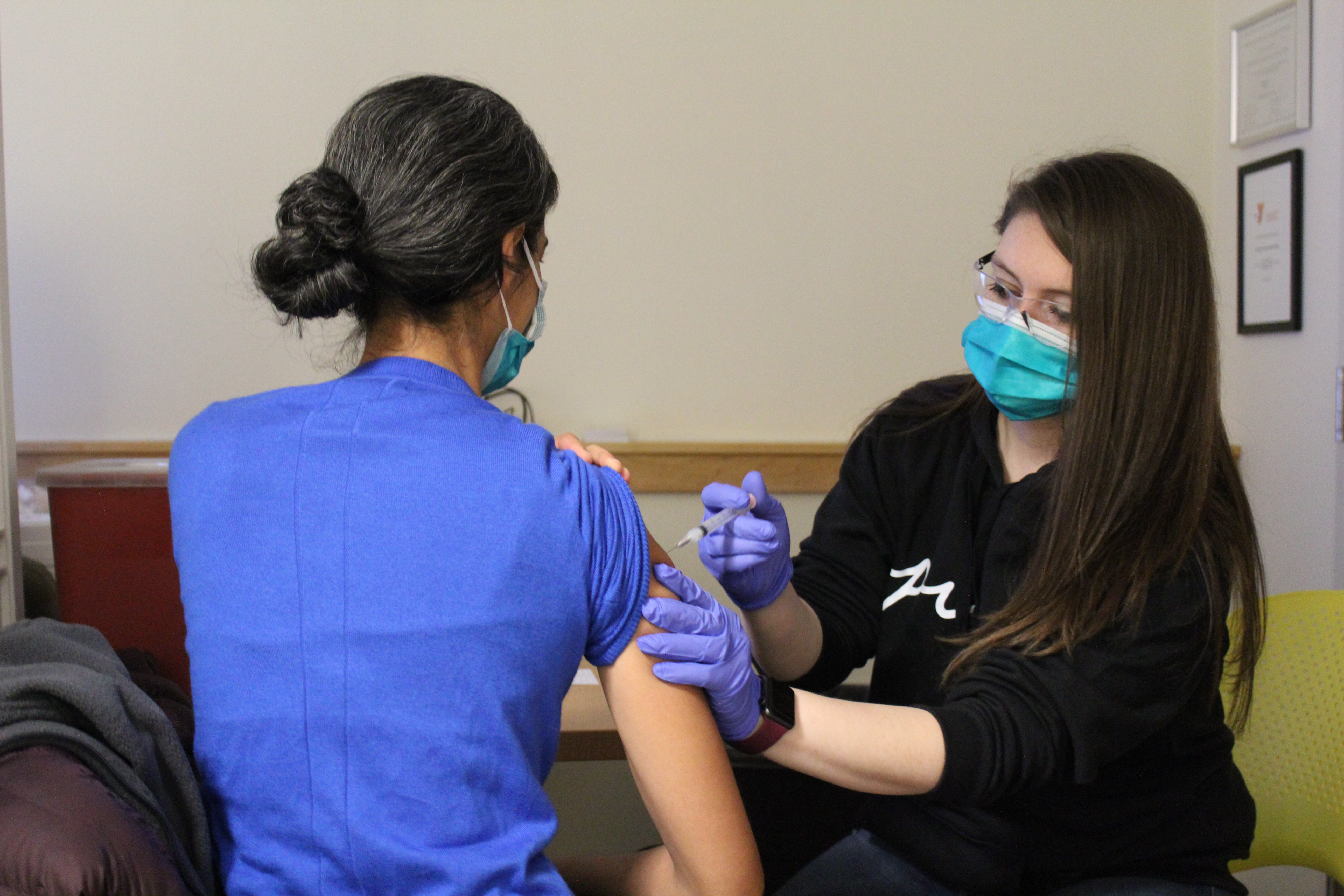 Dr. Gita - Clinical Director, School Based Health Centers
"I have hope that this vaccine will foster health and safety in our community in months to come. I am hopeful that our community can return to the activities that bring us joy as the vaccine reaches more people. I feel grateful to have received it early, as it helps keep my patients safe in our healthcare visits."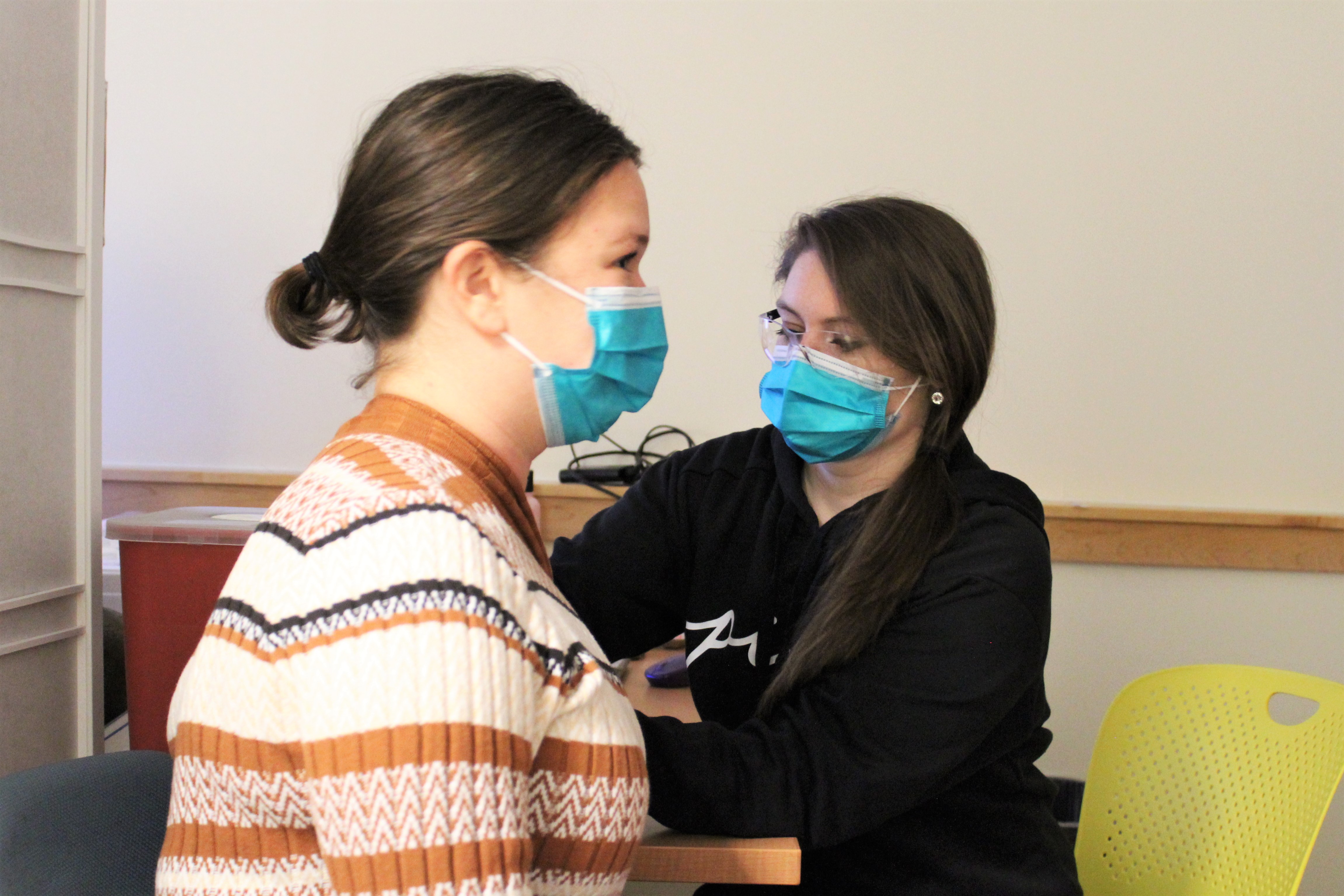 Annie Safar - Nurse Care Manager, Ryan White Infectious Disease Program
"I think it's extremely important to get the vaccine if you are able to do so - for public health, in order to end this pandemic, or at least curb its spread. If you're uneasy, call your nurses, call your doctor, get some more information, do your research. We're happy to provide that information for the public, as well."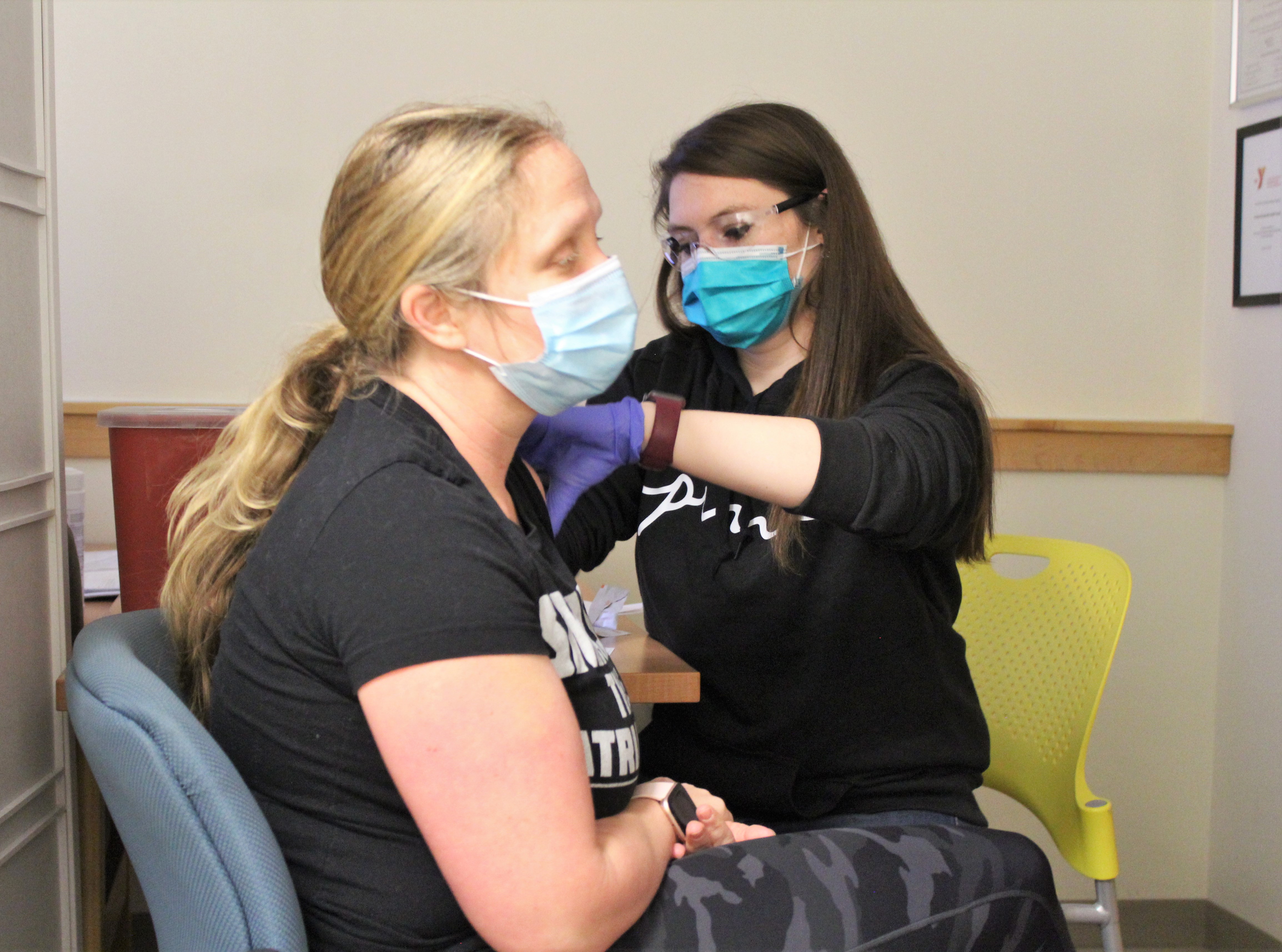 Maggie Ray - CNP
"I think it is of overwhelming importance that everyone who gets the opportunity to get the vaccine does take that opportunity so that we can protect ourselves, our families and those most vulnerable in our society from COVID-19. The last year has denied us so many pleasures and has brought us so much loss, and I believe the vaccine is the best tool in our arsenal in helping us regain a semblance of our pre-COVID lives."
Resources