OUR STORY
---
Founding:
Greater Portland Health, a Federally Qualified Health Center, opened its doors in 2009 with the name Portland Community Health Center. Originally under the City of Portland, Greater Portland Health was the culmination of a comprehensive needs assessment and planning process that took place in the mid-2000s involving local hospital systems and healthcare nonprofits. Through establishing a health center we aimed to expand access to health services, improve service integration and coordination, and reduce the reliance on the area's hospital emergency departments. By 2013, we were serving over 3,000 patients and were able to launch as a fully independent 501(c)(3) organization.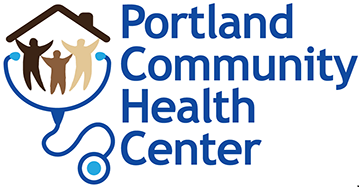 What is an FQHC?
Federally Qualified Health Centers (FQHCs) are federally funded community health centers that provide primary care services in underserved communities. As an FQHC, Greater Portland Health is committed to ensuring all members of the community have access to health services regardless of their ability to pay. We offer a sliding fee scale program and we accept MaineCare, Medicare and commercial insurances. In addition to funding from the federal government, a significant part of our funding is revenue from patient visits. Currently, for every insured patient who receives care at Greater Portland Health, we are able to provide care to two people who do not have insurance.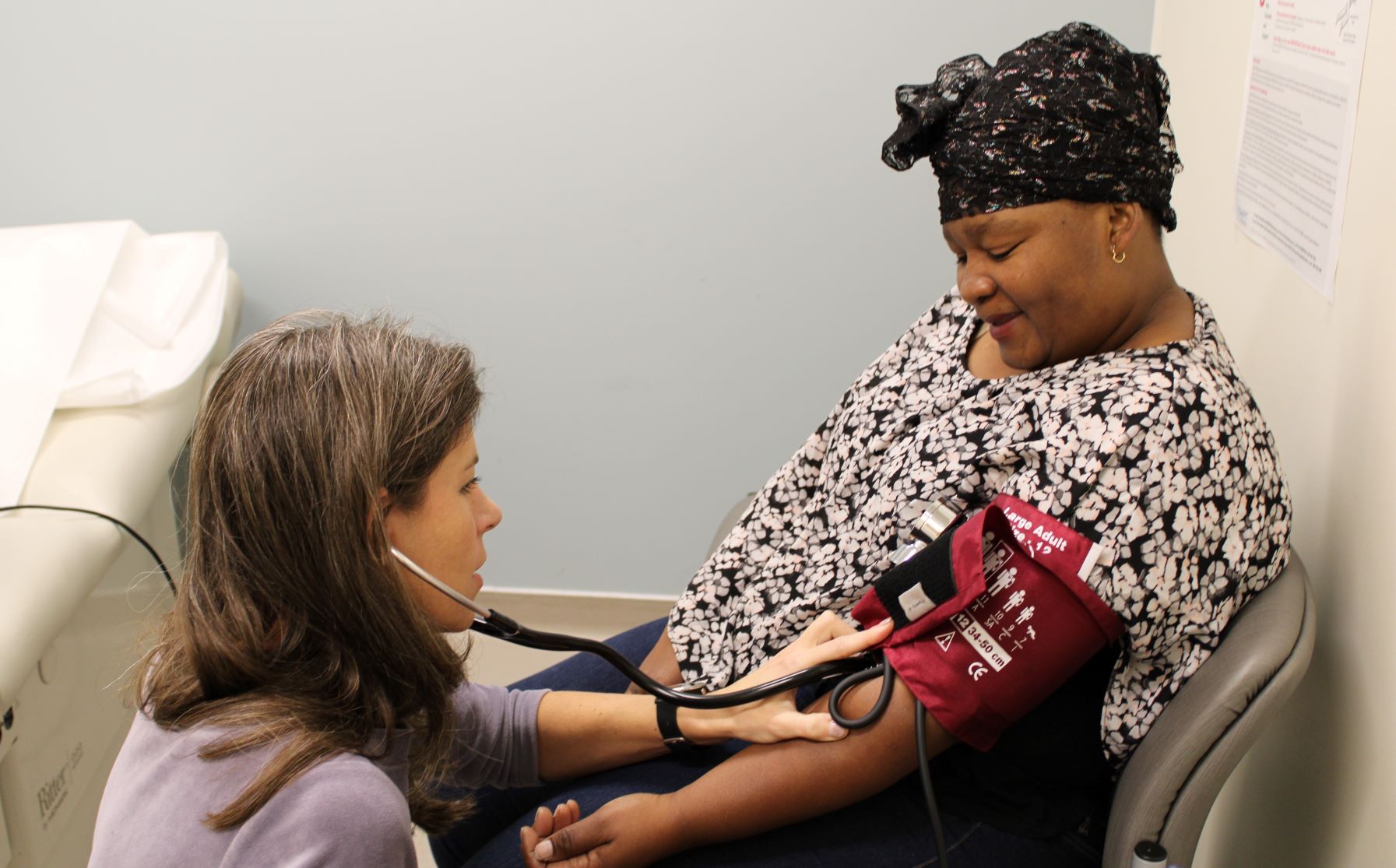 At Greater Portland Health, we provide comprehensive pediatric and adult healthcare services for all ages. Our services include: medical, behavioral health, oral health, substance use treatment, chronic and infectious disease management, and psychiatric services. We also provide oral health services in all Portland Schools.
As a federally funded entity, we must meet rigorous requirements and quality measures to ensure we provide the highest quality care that is responsive to patient needs. We are recognized by the National Committee for Quality Assurance as a Level 3 Patient Centered Medical Home. Additionally, our organization is guided by a Board of Directors consisting of a patient majority and we often collect patient and staff input ensuring we provide patient-centered care.
Meeting the Needs of the Community
In order to meet the needs of Greater Portland's diverse residents, we have had to grow quickly. Greater Portland Health currently serves over 12,300 patients, with an average of 200 new patients registering for care each month. We have expanded to 14 service locations, including one health care for the homeless program, three public housing sites, and six school-based health centers. Five new sites, 100 new employees, and over 9,000 new patients have been added over the last four years. Growth is projected to continue in the next three years as we continue to expand our services and innovative programs.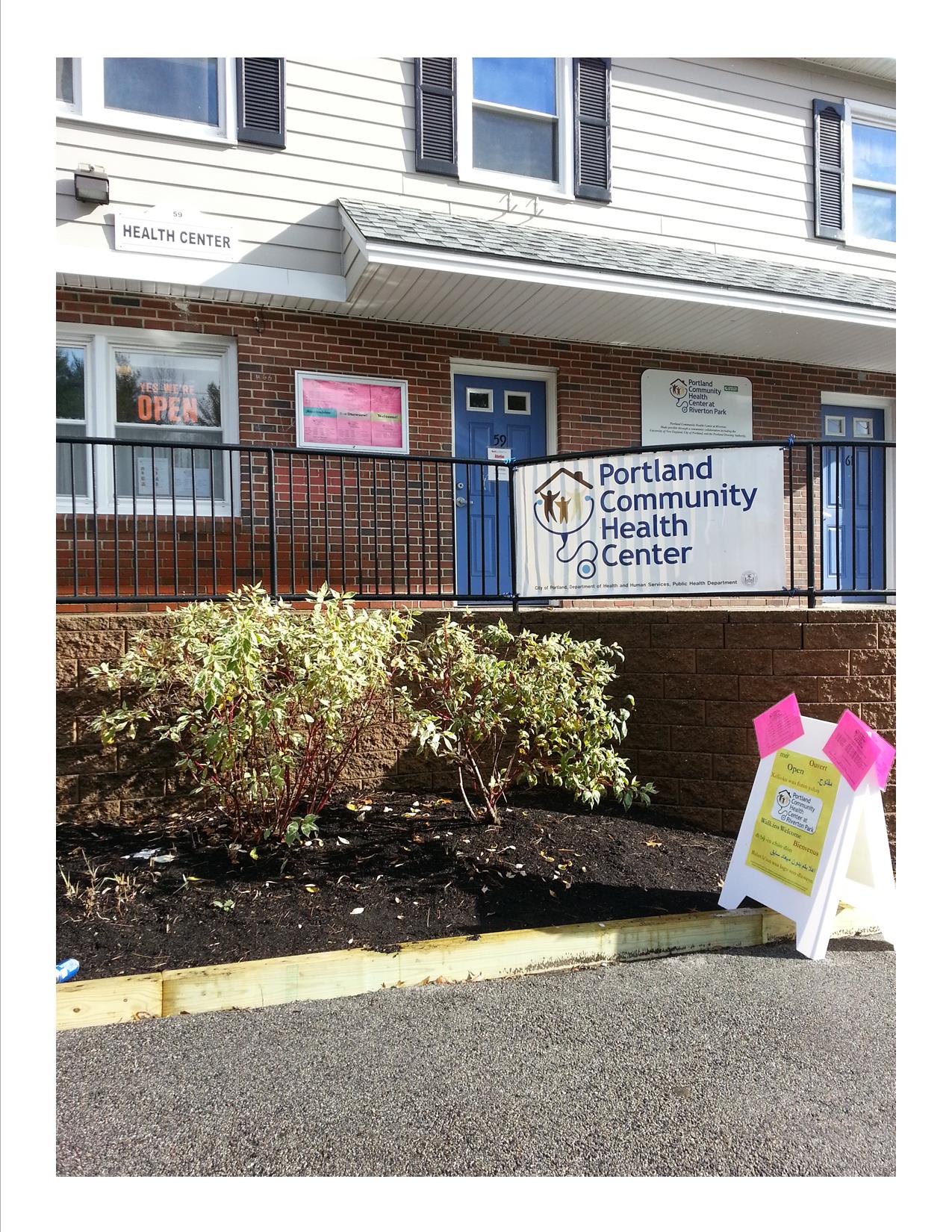 Riverton Health Center - 2014
During this period of growth, our service site locations were chosen to address transportation and access barriers as much as possible. Our first site, 180 Park Avenue, is within walking distance of the City's most densely populated, low-income, underserved communities, including the City's main shelter "hub", which is located 1/2 mile, a ten-minute walk, from the health center. Health centers at the Riverton Park and Franklin Towers public housing sites were added in 2013 and 2014 to facilitate access to care for people living farther away from our Park Avenue location.
In January 2014, GPH expanded its services to individuals and families experiencing homelessness, with a location within the shelter hub at 63 Preble Street. In 2015, a location was added in South Portland at 100 Brickhill Avenue prompting the name change from Portland Community Health Center to Greater Portland Health to reflect our expanded service area. The new South Portland site allowed for improved access for the significant low-income population in that neighborhood separated from downtown Portland and difficult for pedestrians to access. In addition, Greater Portland Health began operating health centers in the three Portland public high schools and King Middle School in 2016.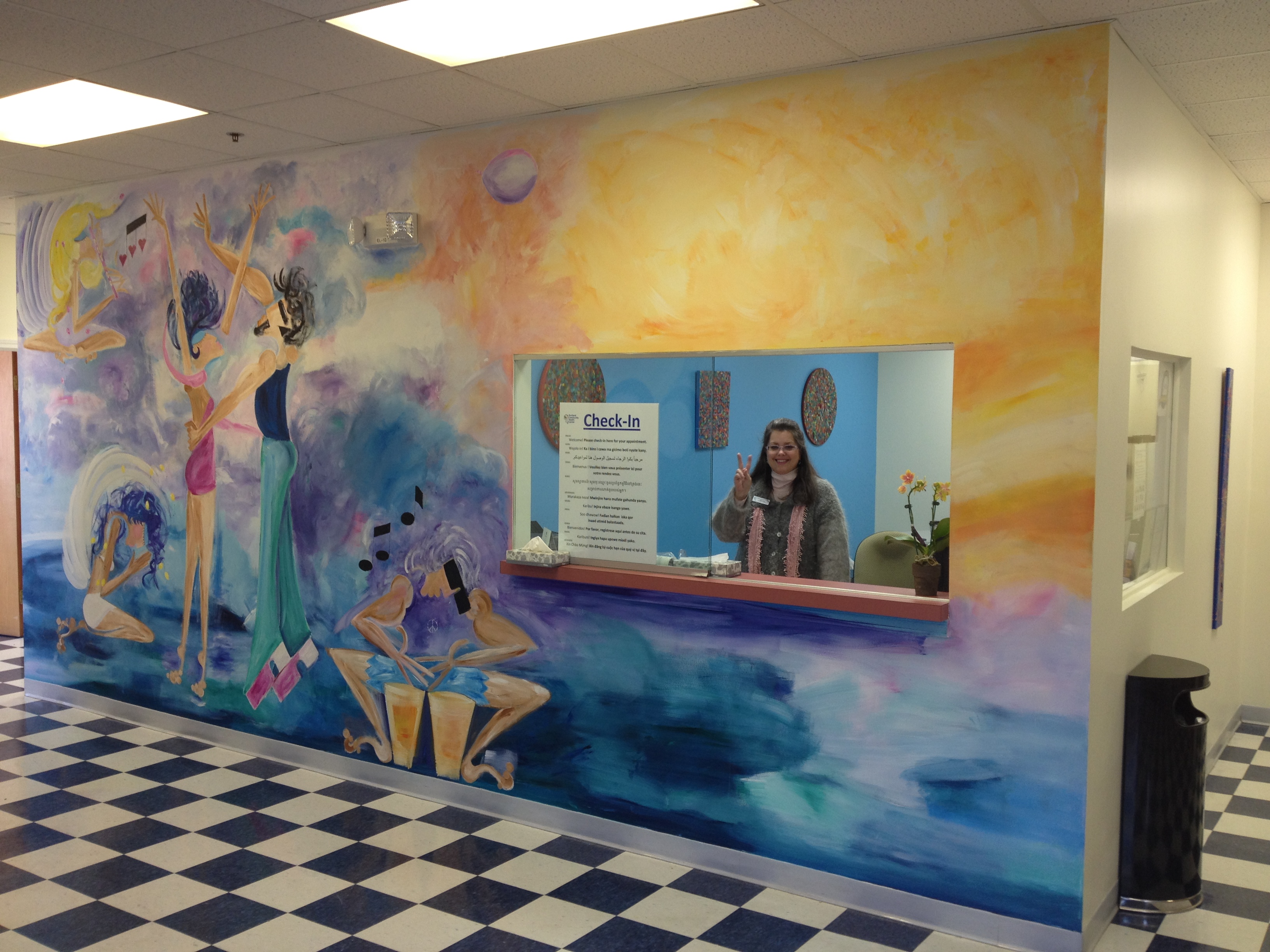 Preble Street Health Center Opening - 2014
Reducing Barriers to Care
Many vulnerable populations in the greater Portland area face barriers to accessing healthcare. Therefore, efforts have been made to make it easier for patients to get the care they need. Across our service delivery sites, we offer care six days a week and after-hours care. We offer interpretation services and our team includes multi-lingual staff members to better serve those whose first language is not English. Furthermore, our services are offered on a sliding fee scale discount program for all patients at or below 200% of current DHHS Federal Poverty Guidelines and are available to patients regardless of their ability to pay. Financial Assistance Counselors are available to help patients assess payment and insurance options to help make their care as affordable as possible.
Languages spoken by staff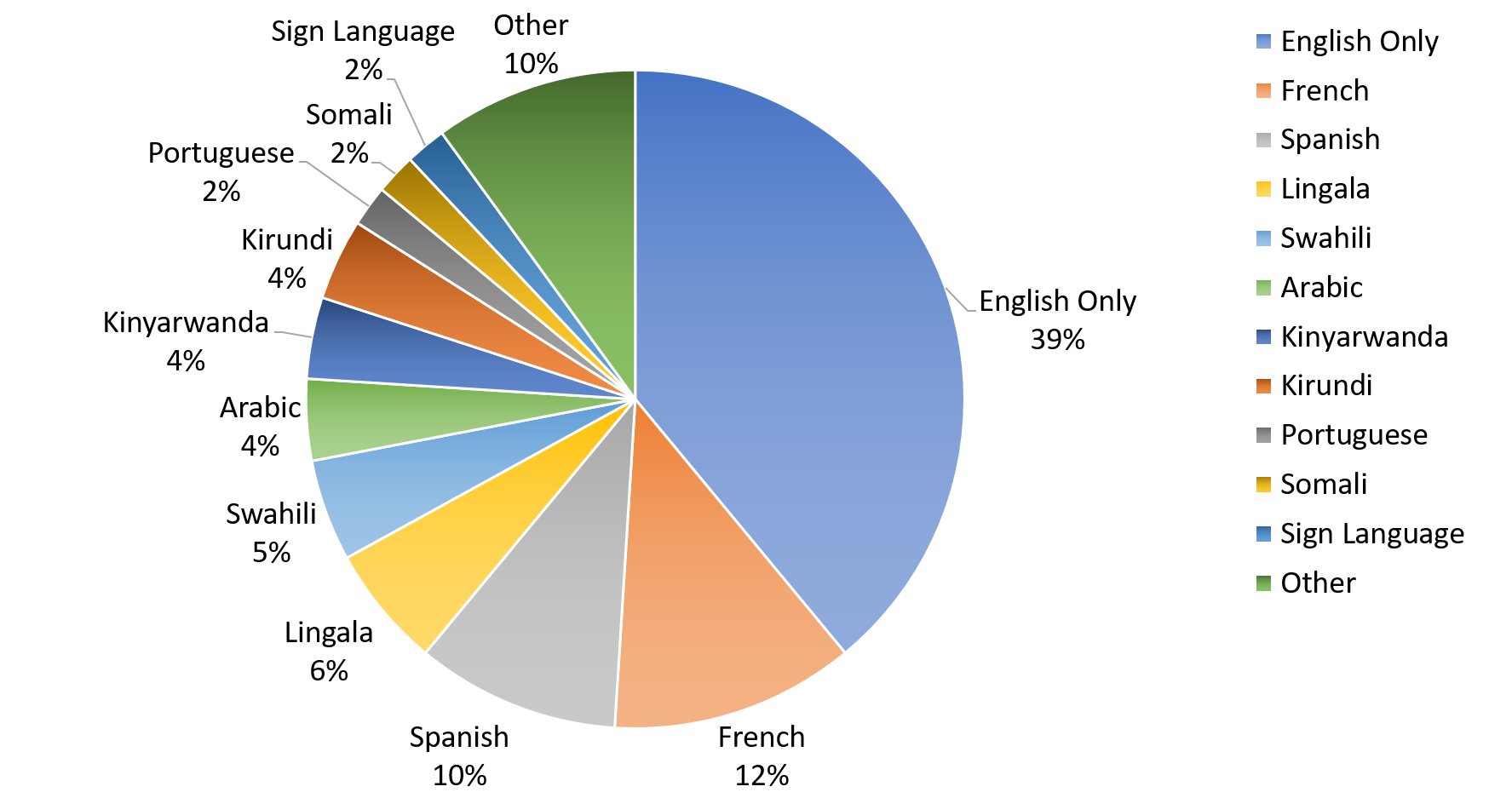 Our Team-Based Approach
Greater Portland Health uses an integrated medical home practice model and employs physicians, nurse practitioners, and physicians assistants of various disciplines. Our model includes a team of clinical social workers, volunteer specialty providers in Neurology, Dermatology, Orthopedics, Cardiology, Ophthalmology and Endocrinology, and clinical and administrative support staff including Community Health Workers and Financial Assistance Counselors.
We pride ourselves on our team of dedicated and exceptional staff. Our highly trained and experienced providers and support staff are passionate about serving their community and are dedicated to providing high-quality primary healthcare. To learn more about our team of providers, visit here.
In addition, GPH maintains partnerships with the area's hospitals, and local mental health and family service providers. These referral networks ensure a full continuum of care for GPH's patient population. We chose the medical home model because it emphasizes care that is patient-centered, comprehensive, coordinated with outside healthcare service providers, accessible, and committed to quality and safety.
Looking Forward
Greater Portland Health's vision is a healthy community in which everyone has access to integrated, culturally inclusive, affordable, and high-quality health care services promoting physical and emotional wellness.
As an FQHC, GPH works with its patient-majority board of directors and staff to develop and execute a strategic three-year plan. The strategic plan guides our organization in serving the community, board of directors, patients, and staff while continuing to strengthen our financial position. Strategic Plan goals for 2022-2024 include:
Clinical Excellence – To be recognized as a practice that provides exceptional clinical care and has a culture of continuous learning to support staff and delivery of high-quality care.
Financial Sustainability –To continue to invest in our team and expand access in the communities we serve.
Community Partnerships - Grow and strengthen community partnerships in support of our mission.
Operational Excellence (Technology) – Provide quality and efficient operational services resulting in improved patient experience and staff satisfaction.
Organizational Wellness – Well known within the organization and in the community as an exceptional place to work.