ONE STOP FOR ALL YOUR HEALTHCARE NEEDS
---
We offer a full range of primary care services and partner with the region's finest specialists to fulfill our commitment to each patient: to care for your whole self, for your whole life.
Medical
Physicals & Exams
Sick Visits
Lab Work
Pediatrics
Care for Older Adults
Women's Health
LGBTQ+ Affirming Services
Diabetes, Asthma, Hypertension & Heart Disease, COPD, HIV/AIDS, TB, Hep C, Infectious Disease Management
Family Planning
Behavioral
Trauma-Informed Mental Health Care
Recovery Groups
Support & Education Groups
Substance Use Disorder Services
Health & Wellness Coaching
Dental
Preventive Care
Restorative Treatment
Dental Exams
Diagnostic Imaging
Dental Sealants
Extractions
Treatment Plans
Oral Health Education
Children's Oral Health Program
Healthcare Support
Health Insurance Marketplace Assistance
Care Coordination
Financial Assistance Counseling
Health Education
Peer Support
Case Management
Community Health Workers
Interpreter Services
Transportation Assistance

The Patient Portal
Secure - Confidential - Convenient - HIPAA Compliant - Environmentally Friendly
Register today to communicate with us online using our secure and confidential Patient Portal. Once registered, you will have access to:
Lab results
Medication Refill Requests
Medical Records
Online Appointment Requests

You can have easy and secure access to your medical information online using our Patient Portal. You will be able to receive your private health information, periodic updates and reminders from your Primary Care Provider by email.


It's Easy to Get Started!
Visit us at any of our locations and ask for an account to be created. All you need is your email address or mobile phone. We will create an account for you and give you a personal an 8-digit enrollment token to sign in at www.nextmd.com
Once your account created, you will receive an email with easy instructions on how to enroll. That's all there is to it!
Accepting New Patients at All Locations
---
To continue our commitment to offer everyone in our communities high-quality, affordable and respectful care, we are accepting new patients at all nine of our locations in Portland and South Portland. We accept MaineCare, Medicare, and private insurance. We also have a sliding-fee scale for those without insurance.
Please call us at (207) 874-2141 with any questions or to schedule an appointment.
What Happens at Your Appointment?
---
When you first come into Greater Portland Health, you will meet members of your health care team. On your first appointment, please plan to arrive early so we can help you complete new-patient paperwork.
You will be asked about:
Your complete health history, including your family medical history, your medications, other providers, and past hospitalizations;
Information about your current health; and
Your family situation, including where you live, work, and how much stress you experience, since that can affect your health.
This information allows us to see a complete picture of your health and to work with you to make a plan tailored just for you.
Before you come to your appointment:
Make a list of your questions and concerns.
Bring a list of all the medications you are taking to give to your provider.
Call before your visit to tell us if you have special needs. Ask for an interpreter if you do not speak or understand English well.
Ask a friend or family member to come with you, if you think it will be helpful. This person can listen, take notes and offer support.
When you are here at Greater Portland Health:
Go over your list of questions or concerns with your medical provider.
Tell your provider how you feel, including things that may seem unimportant or embarrassing.
Take notes.
If you don't understand something, ask us questions until you do understand.
Tell us if you are being treated by other health providers, including mental health professionals.
Schedule a follow-up appointment (if necessary) before you leave the health center. Your provider's medical assistant can do this for you. Don't wait until you get home; you might forget.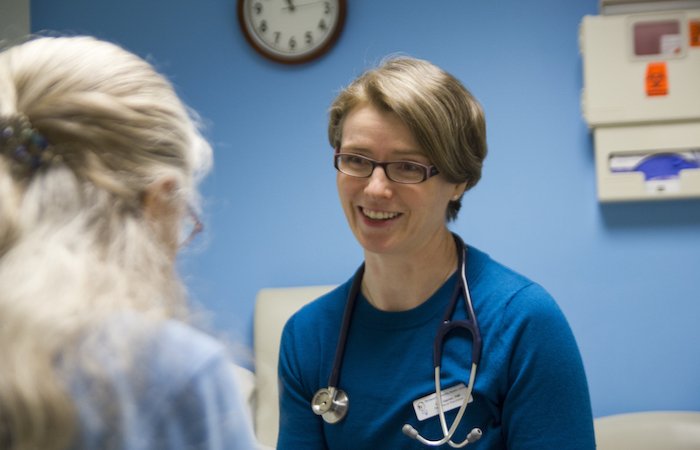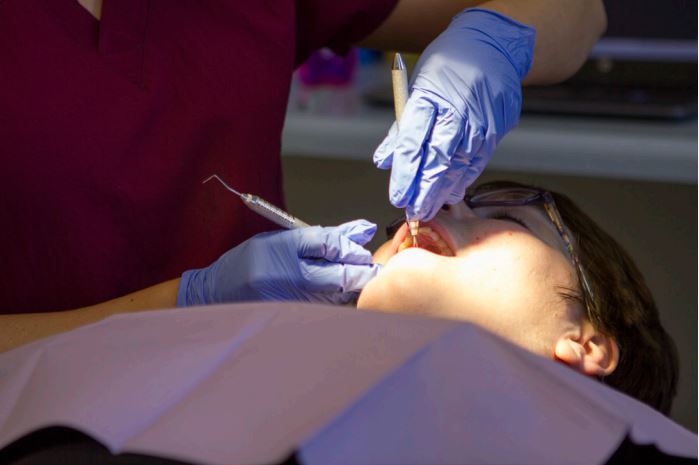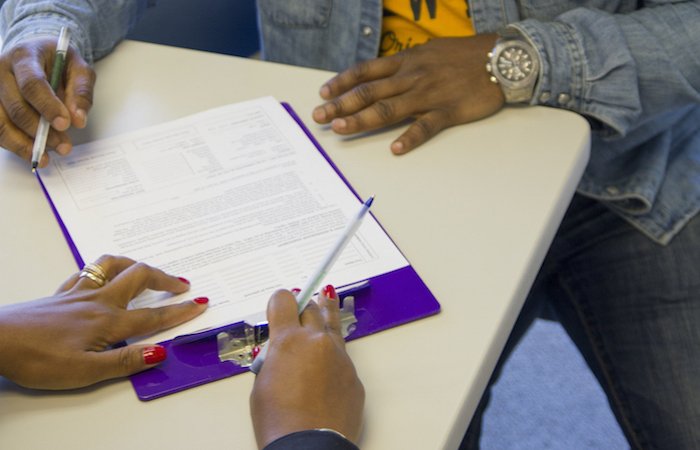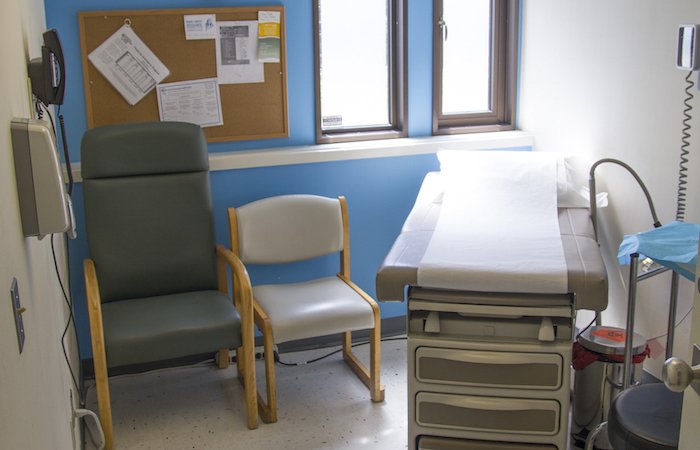 Insurance & Payment Information
---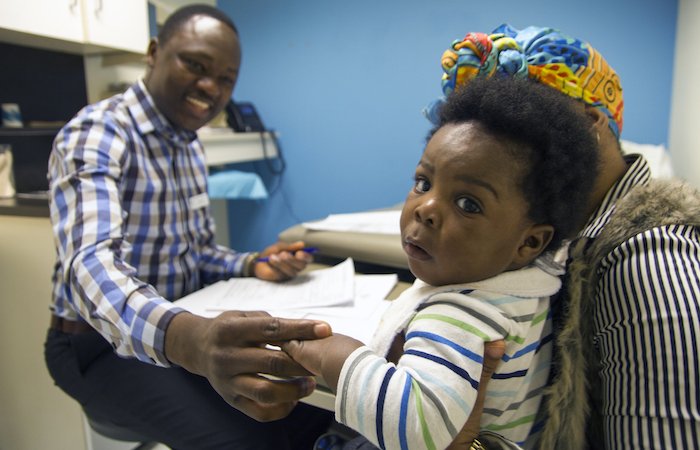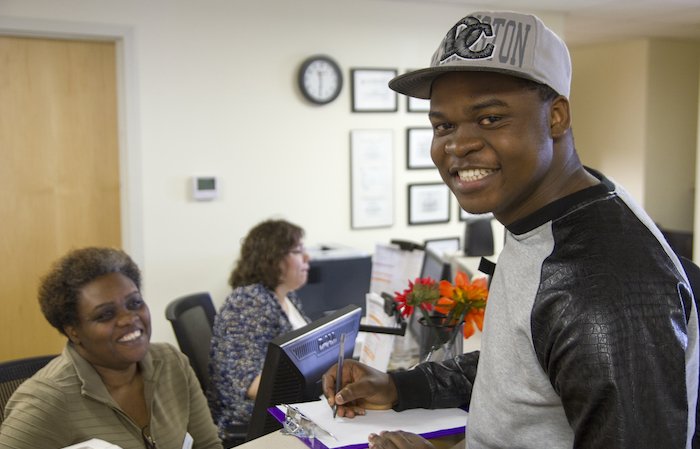 We provide high-quality, affordable healthcare for all.
Greater Portland Health accepts private insurance,MaineCare, and Medicare.
For those without insurance, we offer a sliding-scale feebased on income.
We also offer payment plans.
You are responsible for payment for your care, and we will work with you to help make your health care affordable. Please tell us at your next appointment if you have gained or lost insurance. If you lose insurance coverage, we may be able to help you obtain new insurance and adjust your fee if you qualify for our sliding-scale fee program. Prompt payments help Greater Portland Health stay financially strong so that we will be here to help others.
Please note that refusal to pay your agreed upon fee may result in discharge from service. A $20 fee will be added to an account for a returned check. Staff will address any questions you may have on the policies and will encourage you to pay in full at the time of visit. Financial Assistance Counselors are here to help.
Copies of medical records can be requested at the front desk. Fees may apply.
Frequently Asked Questions
---
1. What should I do when the office is closed?
If you have a non-urgent medical issue, please call us during our open hours. If you have an urgent need when our office is closed, please call our regular office number (207) 874-2141; select your language using numerical options 1 through 5, then press option 1 to be connected to our after-hours nurse line. The after-hours nurse line will help take care of your medical needs. If you feel your condition is truly a critical emergency, please call 911 or go to your local emergency department.
2. How do I refill my prescription?
We ask that prescriptions be refilled during your office visit whenever possible. To refill your prescription over the phone, you may call our main number (207) 874-2141; select your language, then press option 3 to reach a medical assistant. Please have your name and date of birth, the name and dose of your medicine, and the name of your pharmacy ready when you call. Please allow 48 hours to refill prescriptions.
3. How do I call my health care provider?
You may call the main line, (207) 874-2141, and your call will be directed to the appropriate staff member. You may be asked to leave a message, and we will get back to you.
4. If I receive a bill and have questions about it, whom can I call for assistance?
Greater Portland Health uses Community Health Center Financial Solutions to manage billing and payments. They can be reached at 1 (888) 662-9141. If you need additional support, our financial counselors are ready to help you. Please call the main line, (207) 874-2141, to request an appointment or to speak with a financial counselor.
5. Will someone call to remind me about my scheduled appointment?
Yes, a Patient Service Representative will call two days in advance of your appointment with a reminder call.
Community Resources
---
211 Maine Area Resource Directory: 211
Crisis and Support Resources
Mental Health Hotline | 5 Monument Sq 4th Floor: (207) 774-HELP
Family Crisis Services: Hotline & Emergency Shelter: (207) 874-8521
Sexual Assault Response Services of Southern Maine: 1 (800) 313-9900
SPURWINK: Mental Health Counseling and Psychiatry: (207) 871-1200
Maine Behavioral Healthcare Substance Recovery Resources
Catholic Charities of Maine: Mental Health and Substance Abuse Counseling: (207) 775-5671
AA (Alcoholic Anonymous): 1 (800) 737-6237
NA (Narcotics Anonymous): (207) 871-1200
Portland Community Recovery Center: (207) 553-2575
Immigrant/Refugee Resources
Maine Access Immigrant Network: (207) 761-3920
Immigrant Legal Advocacy Project: (207) 772-6182
Multilingual Office (Portland Public Schools): (207) 774-4172
Food Assistance Resources
Front Street Food Pantry: (207) 450-3579
Preble Street Resource Center: Food Pantry, Lunch & Dinner Served: (207) 775-0026
Project Feed Inc.: (207) 761-3920
Sacred Heart/St. Dominic Food Pantry: (207) 772-6182
Salvation Army Food Pantry: (207) 774-4172
WIC Nutrition Program: (207) 553-5800
Transportation
Logisticare: Transportation Service for MaineCare Members: (207) 775-0026
Greater Portland METRO Bus: (207) 772-6182
RTP: (207) 774-4172
Financial & Additional Resources
Southern Maine Agency on Aging: (207) 396-6500
Patient Rights
---
Policy | Greater Portland Health requires that all patients be treated non-judgmentally, with consideration, respect, and full recognition of their dignity and individuality. Their need and desire for privacy in treatment and in the care of their personal needs is the highest priority. The needs and requests of patients within the framework of our mission, policies, and the laws and regulations by which we are governed, remain an overriding objective.
Patient rights include: access to accurate information, choice of healthcare provider, coordinated care, participation in decision making, respect and non-discrimination, confidential communication, confidentiality of health records, and free expression of concerns. If patients have questions, need clarification about Patient Rights or would like to receive a copy of the full text, they may contact us by calling (207) 874-2141, or by making a request at their next visit.
Patient Complaints or Grievances | We seek always to improve the way we care for you. You are encouraged to voice your concerns and seek resolution informally with health center staff. Please seek out a staff member if you would like to register a complaint. We will respond right away.
If you feel that a complaint was not satisfactorily resolved or a very serious incident occurred, you may ask a staff member for a formal grievance to be submitted. Grievances will be addressed by senior management through a formal process. You will receive a written response within 25 working days.