WHO WE SERVE
---
Greater Portland Health welcomes all. As a Federally Qualified Health Center, we do not turn anyone away based on ability to pay and accept patients with and without insurance. The patients at Greater Portland Health reflect the diverse and resilient Greater Portland community. Our patient population includes some of the most vulnerable and underserved in our community including those living in poverty, immigrants, refugees, asylum seekers, and people experiencing homelessness.
About 40% of our patients are experiencing homelessness. Our Healthcare for the Homeless site at 63 Preble Street has provided comprehensive and accessible care to Portland's homeless community since 2014. Services are adapted to meet the unique needs of those experiencing homelessness and staff provide non-judgmental care when many are at their most vulnerable, arriving in a new country, struggling with substance use or mental health issues, or living in poverty.
A large number of patients at Greater Portland Health are immigrants, asylum-seekers, and refugees. Patients at Greater Portland Health come from over 43 different countries across the globe. Many experience cultural, linguistic, socio-economic, transportation, and communication (phone, internet) barriers to accessing appropriate health services and housing. As this population continues to grow in Greater Portland, we remain committed to providing culturally sensitive care in patient's preferred language.
As Greater Portland Health has grown, we have established health centers that target specific underserved populations in the community. At our 4 school-based health centers we provide medical, dental, and behavioral care to youth in the Portland public schools. Open to all students, the SBHC program predominantly serves uninsured or underinsured students. We also partner with Portland Housing Authority to operate small health centers within public housing sites at Riverton and Franklin Towers. Each of our public housing-based sites tailor outreach and services to residents' needs.
Service Area
While the majority of patients at Greater Portland Health live in Portland, Westbrook, and South Portland, we serve patients from a vast area of Southern Maine.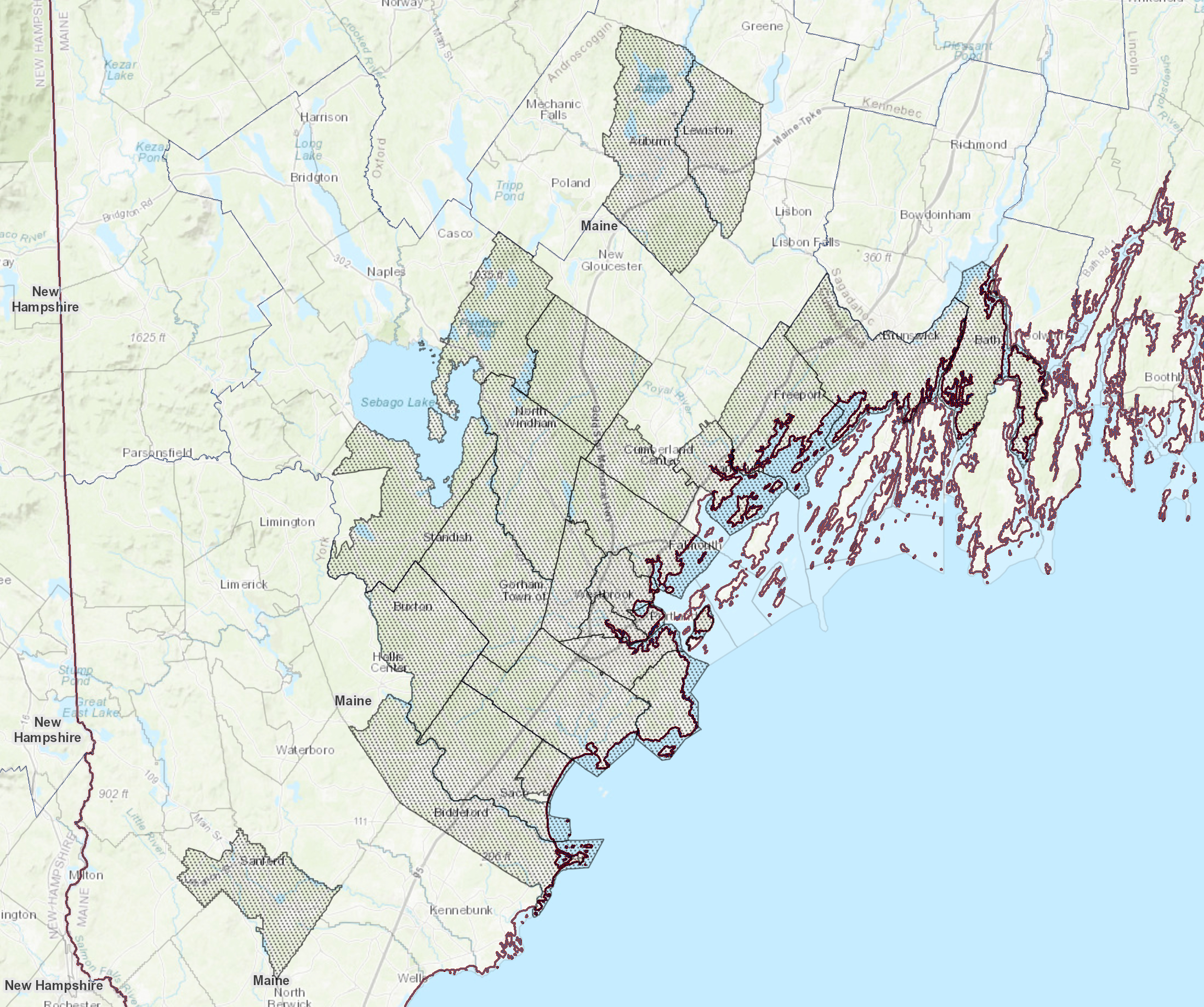 Patient Demographics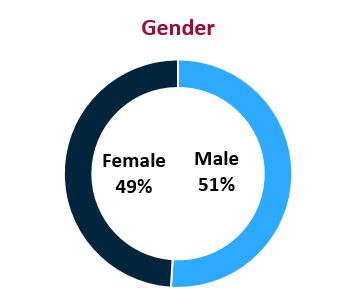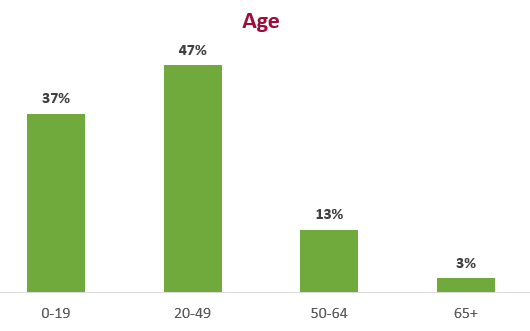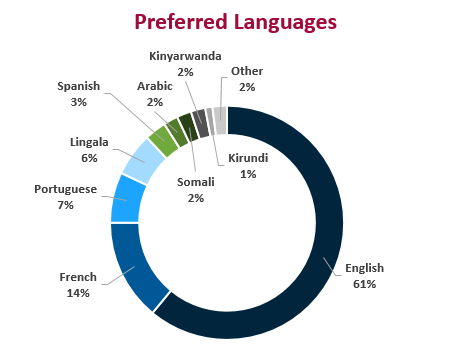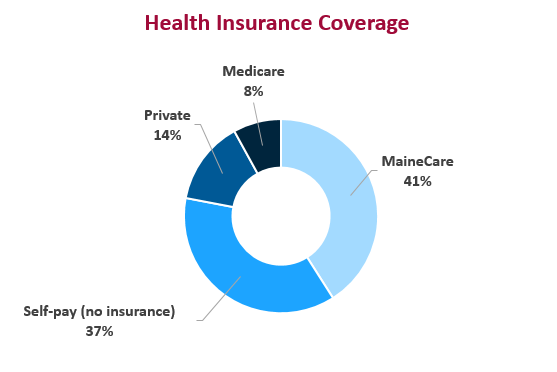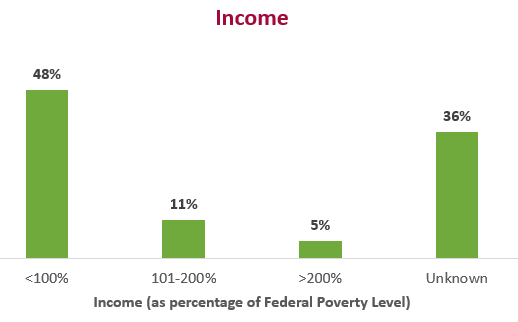 Community Impact : 2019
---