BEHAVIORAL HEALTH SERVICES
---
At Greater Portland Health, we aim to address not only patients' physical health, but their emotional health needs through a trauma-informed model of care. As a Patient Centered Medical Home, patients benefit from the full integration of our behavioral health program with our medical services. Greater Portland Health has a licensed clinical social worker as a member of every patient's healthcare team to support patients' holistic health and to provide quality patient care through the promotion of health equity, diversity, and inclusion.
Clinical social workers provide evidenced based interventions for patients with social/emotional concerns including stress, depressed and anxious moods, relationship concerns, psychological trauma, as well as substance use concerns. Information and referral to a more intensive treatment program and substance abuse services are provided as needed.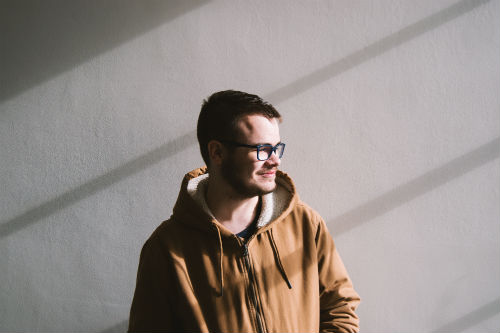 Treatment modalities include:
Motivational Interviewing (MI)
Harm Reduction
Acceptance and Commitment Therapy (ACT)
Cognitive Behavioral Therapy (CBT)
Trauma Focused CBT (TF-CBT) for children and adults
Substance Use Treatment
Eye Movement Desensitization and Restructuring (EMDR)
Grief and Loss Counseling
Treatment Philosophy
---
We believe that people strive to be healthy physically, emotionally, and spiritually, though life often presents challenges that can make this difficult to achieve. These challenges include acute or chronic illness, stressful life events, substance use, psychological trauma, acculturation stress, limited economic resources, work pressures, as well as community, family, and relationship difficulties. We believe that people are always functioning to the best of their ability, within the context of their individual life experiences and life skills, and we strive to encourage and empower choice in treatment options that reflect patients' resilience.
Mental Health Screenings
---
All patients participate in ongoing, brief screenings for depression, traumatic stress, substance use, and other behavioral health disorders as part of an initial and periodic medical history intake or update. Patients screening positive for depression, substance use and/or traumatic stress are offered counseling. Patients with mental illness may be treated by their primary care provider or internally referred to the mental health team for further evaluation and treatment, and are supported by their team social worker. Patients who screen positive for substance use disorder receive a brief intervention and if appropriate are referred into the Greater Pathways program for substance use treatment.
Pediatric patients are screened for exposure to violence at their initial visit and ongoing well-child visits. If a child screens positive, he/she will meet with the pediatric social worker for a full biopsychosocial assessment and ongoing treatment, including Trauma Focused Cognitive Behavioral Therapy (TF-CBT), as appropriate.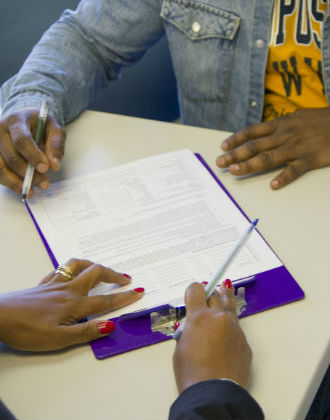 Community Health Workers (CHWs)
---
The Community Health Worker (CHW) serves as a link between Greater Portland Health, health/social services, and the community to facilitate access and improve the quality and cultural competence of health care delivery. This role serves as a cultural broker, assures positive health outcomes, and builds individual and community capacity by increasing health knowledge and self-sufficiency. CHWs role includes a range of activities such as navigation of systems, outreach, community education, informal counseling, social support and advocacy. Staff members are multilingual in French, English, Kinyarwanda, Kirundi, Swahili, and Somali.
Referrals
---
Patients requiring a higher level of care due to complex psychiatric symptoms are referred to community partners such as Opportunity Alliance, Catholic Charities, Maine Behavioral Health, Maine Medical Center Outpatient Psychiatry and/or residential substance use or co-occurring treatment facilities. Patients requiring inpatient mental health or substance use inpatient treatment are referred to crisis service providers and/or Spring Harbor Hospital.
Tailored Mental Health Services for New Mainers
---
Greater Portland Health provides care to a linguistically and culturally diverse patient population and we strive to recognize the strength and resilience that the refugee and immigrant communities possess. We also recognize that many individuals and families who are seeking asylum or who have resettled as refugees have experienced complex war trauma, torture, loss and ongoing acculturation stress. These individuals need increased access to screening and culturally appropriate models of care that can effectively support them--especially those from cultures where mental health is stigmatized--from initial screenings to the successful completion of evidence-based therapies. Greater Portland Health's providers are trained in several evidence-based therapies that are specifically designed to meet the unique needs of Portland's extremely diverse population and can provide counseling in patient's first language. Needs of the community also led to the development of psychiatric nurse practitioner services to complement counseling. In 2017, these services expanded into our school-based health centers, which allow Greater Portland Health the opportunity to break down cultural stigmas and normalize symptoms for at-risk youth.
New Mainer Peer Support Groups
---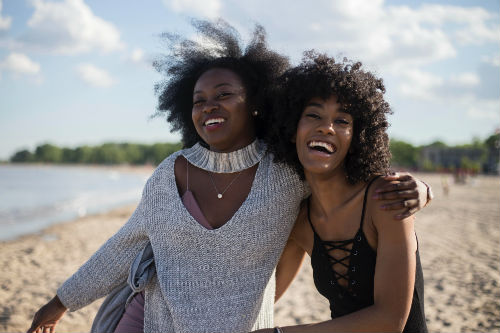 In collaboration with Maine Access Immigrant Network, Greater Portland Health offers New Mainer peer support groups focused on overcoming psychological hurdles faced by New Mainers. Topics are community-driven, originate from group members, and include: acculturation, stress management, impact of war trauma, child-rearing, employment, parenting and relationships in a new country, mindfulness, laws around domestic violence, what it means to belong, barriers, challenges, stigmas, and more.
Peer Support Group
Wednesdays 12 - 1 p.m.
Maine Access Immigrant Network
237 Oxford Street, #25A
Meet the Behavioral Health Team
---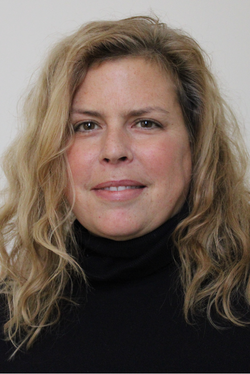 Tara Kosma, LCSW, Director of Social Work
(she/her/hers)
Tara grew up in Maine and completed her Master's Degree at the University of New England. Tara provides brief and long-term psychotherapy to older children, adolescents, and adults. She treats individuals needing gender identity support, those experiencing life transitions, mood disorders, substance misuse, and trauma. She is an LGBTQIA aware provider.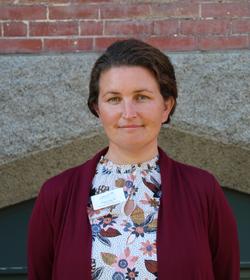 Andaria Crespi, PMHNP
(she/her/hers)
Andaria Crespi received her Master's Degree as a psychiatric mental health nurse practitioner from the University of Southern Maine in 2019. Before coming to Greater Portland Health, she had been working on a psychiatric unit. Andaria is thrilled to be working with such a passionate team serving the Greater Portland community.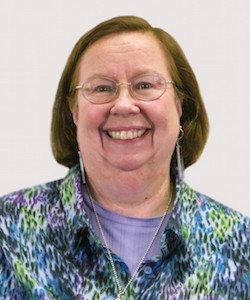 Marianne Donahue, LCSW
(she/her/hers)
Marianne earned her degree in social work from Boston University, and has over 25 years of experience helping individuals gain insight and learn skills to improve their emotional well being. She has a special interest and training in trauma, grief, mental health, and substance use.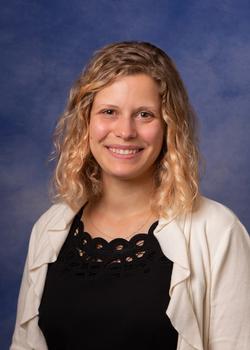 Joanna Kass, Psychiatric/Mental Health Nurse Practitioner
(she/her/hers)
Joanna was born and raised in Maine and cherishes the local community. She completed undergraduate degrees in psychology and biology at Bowdoin College and obtained her advanced practice nursing degree at the University of Southern Maine. She provides psychiatric care for school-aged children, adolescents, and adults.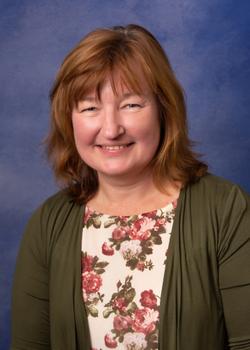 Lori Nicholas, Psychiatric Nurse Practitioner
(she/her/hers)
Lori worked with the homeless for many years before graduating from the University of Southern Maine. She offers psychiatric specialty care for children and adults.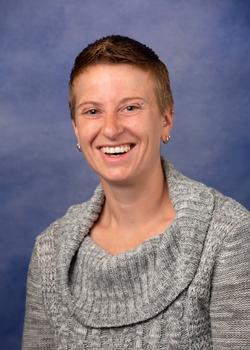 Heather Roberts, LCSW/LADC
(she/her/hers)
Heather is a licensed clinical social worker who has specialized in substance use disorders for the past ten years. She has always had a passion for helping others and being able to aid in the process of change for those reaching out for support. Heather believes there is a strong correlation between substance use disorders and mental health and uses a variety of counseling techniques such as Motivational Interviewing and Cognitive Behavioral Therapy to address these concerns.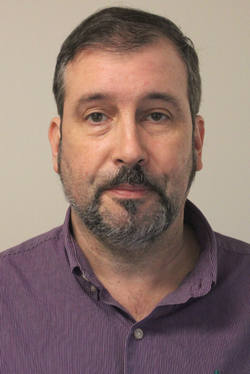 Bob Rockett, LCSW
(he/him/his)
Bob grew up in Massachusetts, but moved to Portland for college and fell in love with the area and wonderful people. He has been a Licensed Clinical Social worker for 17 years, and was an Outreach Counselor for 6 years at the Oxford St. Shelter in Portland. Bob lives with his wife and two children and enjoys fixing things around the house, woodworking and creative writing.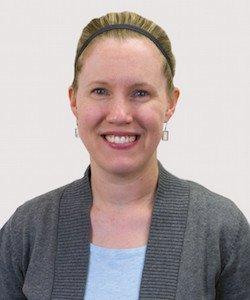 Kira Sawyer, LCSW
(she/her/hers)
Kira earned her master's in social work from the University of Texas at Austin. Using evidence-based interventions such as Cognitive Behavior Therapy and mindfulness, she helps people from diverse backgrounds draw on their strengths and values to learn practical skills, make lasting changes, and lead fulfilling lives.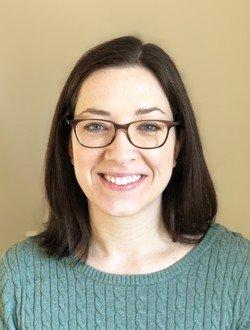 Erin Schwarz, DO
(she/her/hers)
Dr. Schwarz chose to work at Greater Portland Health to continue her commitment to working with communities who have barriers to accessing care. She is particularly interested providing culturally sensitive and appropriate psychiatric care to our local immigrant, refugee, and asylee populations. Erin received her medical degree from Kirksville College of Osteopathic Medicine and completed her psychiatry residency at Oregon Health & Science University.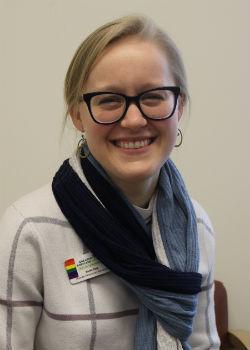 Megan Lufuta, LCSW
(she/her/hers)
Megan Lufuta earned her master's degree in social work from the University of New England after moving to Maine from Missouri. Her background includes utilizing behavioral and attachment-based therapies with both children and adults. Megan is passionate about building effective helping relationships with people from across the United States and around the world.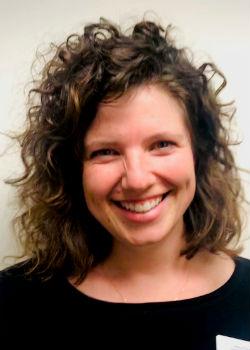 Jennie Yamartino, LCSW
(she/her/hers)
Jennie is a native Mainer who earned her master's degree from the University of Michigan. She has worked with and alongside people facing oppression and injustice in Chicago, New York City, and Oakland, California. At the heart of her work is an unshakable belief in the intrinsic worth of every human being.