Greater Portland Health Celebrates National Health Center Week
August 20, 2018
Every year, health centers across the country are invited to celebrate National Health Center Week in an effort to raise awareness of the impact of the country's health centers on the community. This year, as in years past, Greater Portland Health joined in on the celebration by participating in events throughout the week (August 12 – 18).
On Tuesday, August 14th, staff set up a table at the Riverton Park Health Center for Public Housing Health Center Day. The table featured toothbrushes, toothpaste, safety tips, popsicles, and popcorn.
Staff from our Preble Health Center spent Wednesday afternoon representing Greater Portland Health at a health fair at Preble Street Resource Center. Visitors to the table were offered information on our dental program, a spin of the prize wheel, and free henna.
Thursday, August 16th, was dedicated to showing appreciation for the health center staff that make all of this work possible. Staff at our three main locations, 180 Park, Brickhill, and Preble were treated to lunch as well as new Greater Portland Health t-shirts made by our very own Dr. Gorman.
Friday was dedicated to the over 10,700 patients we serve at Greater Portland Health. To show our appreciation, breakfast items were offered in the waiting rooms at 180 Park, Brickhill, and Preble health centers.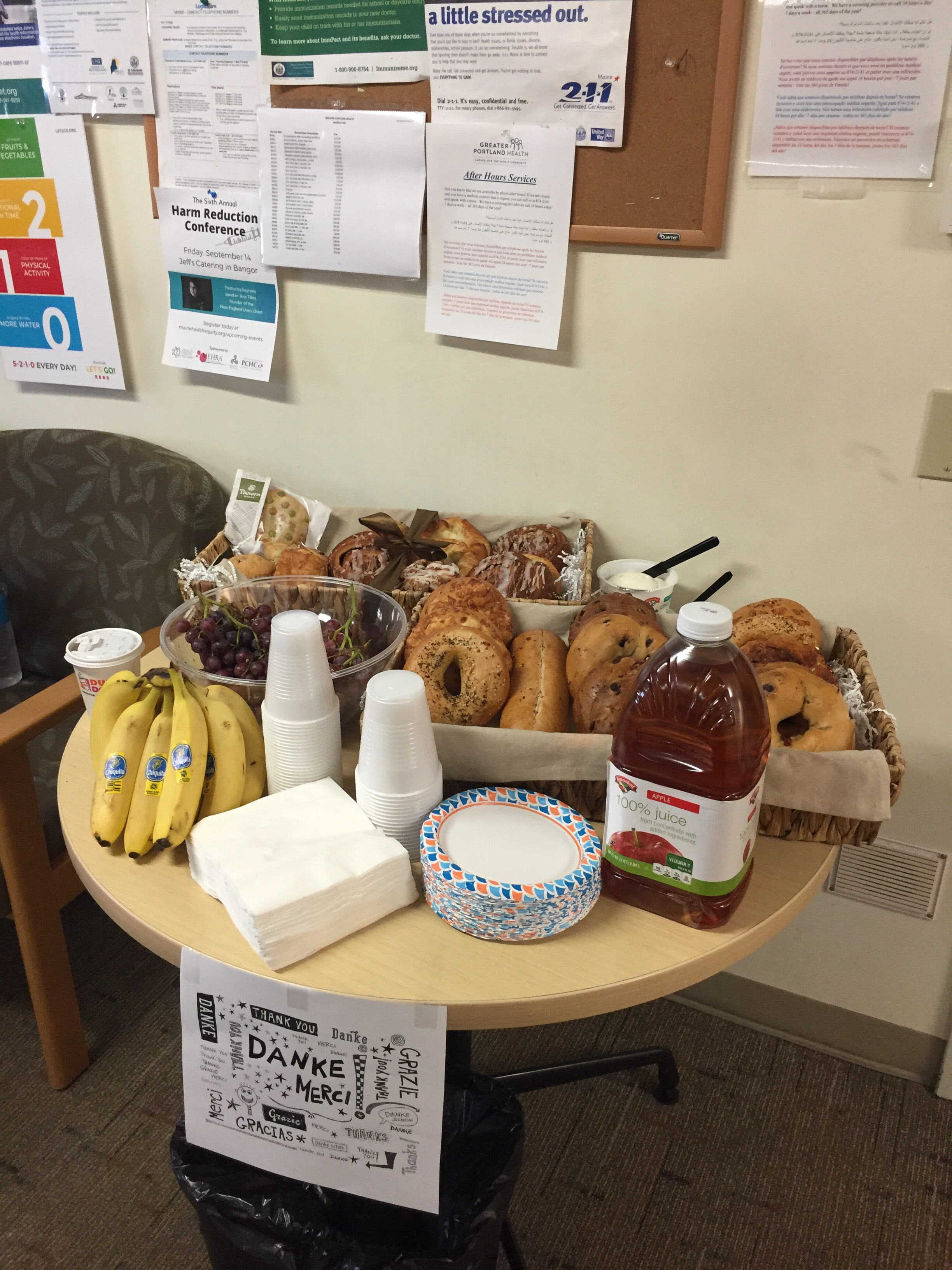 To close out the week, we set up a table at the Deering Oaks Farmer's Market on Saturday morning to offer two sessions of free outdoor yoga in the park. Visitors to the farmer's market were able to stop by for a short stretch break during their busy Saturday mornings.
A big thank you to the many people involved with organizing and participating in this annual event!
Back To News & Events