An Introduction to Greater Portland Health Summer Internship Program
June 11, 2019
In June, Greater Portland Health welcomed ten new interns to the team as part of the first year of our Summer Internship Program. Throughout the summer, they will be working on a variety of clinical, financial, and administrative projects.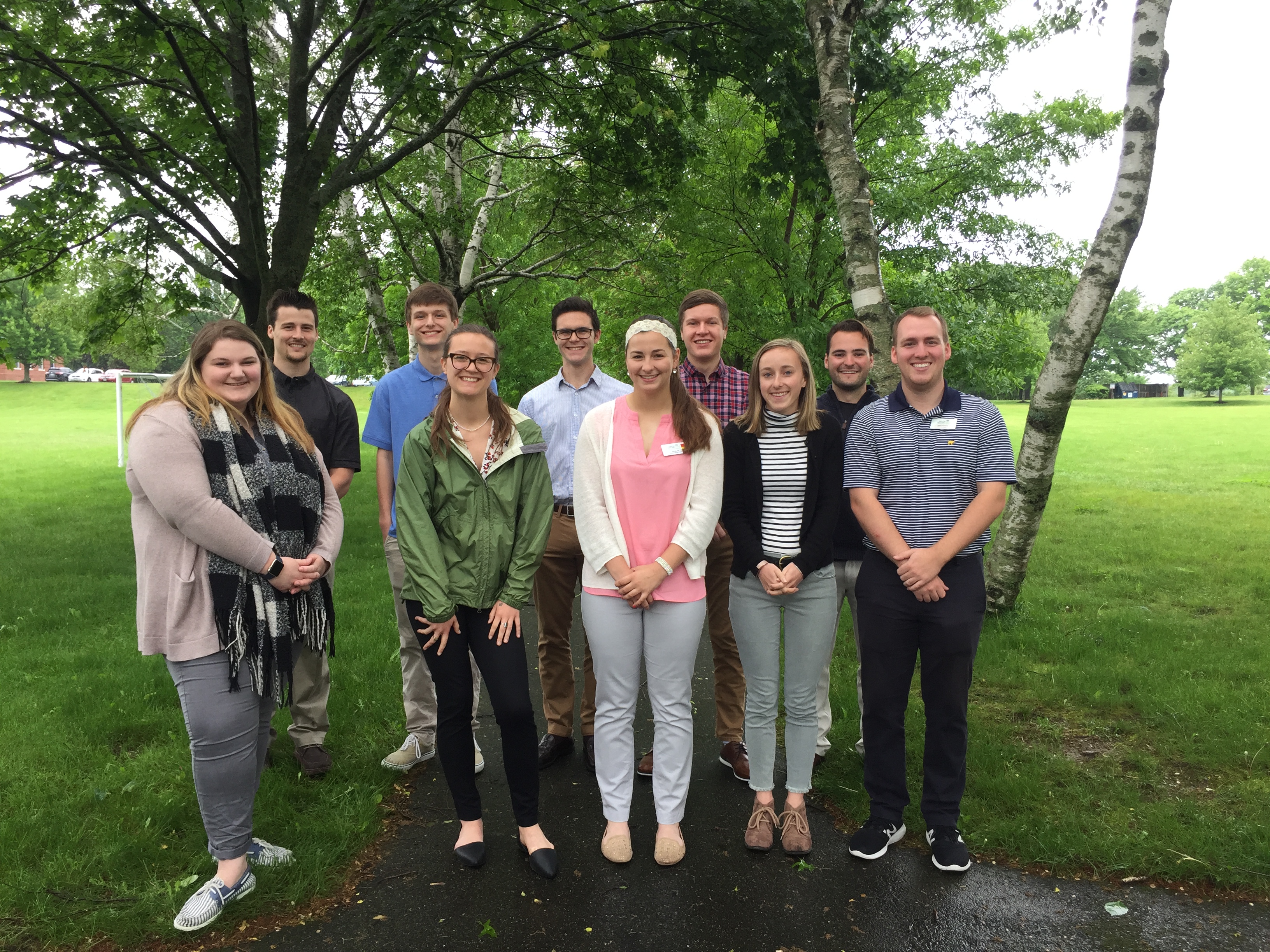 Back row, from left to right: Morgan Dudley, Chris Tucker, Thomas Costin, Owen Doane, Mark Abreu
Front row, from left to right: Sophia Morin, Emerson Spaulding, Erin Martin, Faith Price, Bailey Fontaine
Our two clinical interns, Faith and Owen, will be conducting outreach to patients connecting them with our dental services and scheduling any overdue annual check-ups. In addition they will be developing a blood pressure cuff library for patients to borrow cuffs to monitor blood pressure at home. Finance interns, Mark, Emerson, and Bailey, will be helping the finance department bring billing in house and researching free vaccine program opportunities among a multitude of other projects.
Joining us through the Daniel Hanley Healthcare Leadership Internship Program, Erin will be assisting with marketing and outreach initiatives. Additional projects for our administrative interns, Morgan, Chris, Thomas, and Sophia, include assisting with New Employee Orientation, updating patient contact information in our records, and performing a review of services offered by other FQHCs across the country.
The projects listed above are only a few examples of the wide range of work they will be doing this summer, and are all projects that Greater Portland Health does not currently have the bandwidth to complete as we continue to grow rapidly. By increasing our organizational capacity, they will help more in the Portland community access affordable, high-quality care.
Back To News & Events