Health Care Group Urges Continued Safety Protocols
December 23, 2020
BANGOR, Maine — A group of 18 health care organizations—from York County to rural northern Aroostook—is urging their patients and the public to continue to observe safety protocols this holiday season, even while the COVID-19 vaccine starts its limited rollout here in Maine.
The Community Care Partnership of Maine, an accountable care organization comprised of 15 federally qualified health centers and three community hospitals, launched the digital advertising and social media campaign Dec. 19. The group is joining the community in celebrating the vaccine's arrival—"A bright spot in a season of lights,"—while asking people to maintain social distancing and other COVID-safe practices that work to slow or stop transmission of the coronavirus.
"Beyond the truly good news of the vaccine's arrival in Maine, and the wonderful sight of frontline workers getting inoculated, we must remember that there is still widespread community transmission of virus," said Sandy Nesin, CCPM's Chief Operating Officer. "We can't let down our guard just yet."
Public health officials say the surge in Maine is directly related to relaxed standards around travel and private gatherings during Thanksgiving and worry about more transmission during the impending Holiday-New Year week.
CCPM recommends people avoid travel and indoor gatherings and celebrate this year only with members of their immediate household. "It's hard to be apart from family and friends during the holidays, particularly after the year we've had," Nesin said. "But staying safe this year means we'll be able to celebrate together in 2021."
Continued mask-wearing and rigorous hand hygiene will also lower the risk of transmission. For more information and other tips to stay healthy, please visit the U.S. Centers for Disease Control website, which is frequently updated: https://www.cdc.gov/coronavirus/2019-ncov/your-health/need-to-know.html
About Community Care Partnership of Maine:
An Accountable Care Organization, Community Care Partnership of Maine is dedicated to improving the collective health of our communities through the coordination of sustainable, innovative, and effective patient-centered care.
CCPM member organizations are committed to collaboration, resource sharing, and the implementation of best practices for improving the patient and care team experience, achieving high-quality clinical outcomes, and managing costs. Community Care Partnership of Maine is an accountable care organization of mission-based health care organizations in Maine focused on improving the health of the communities they serve. By working together, CCPM strives to transform the delivery of healthcare through meaningful sharing and accountability for the health of their patients.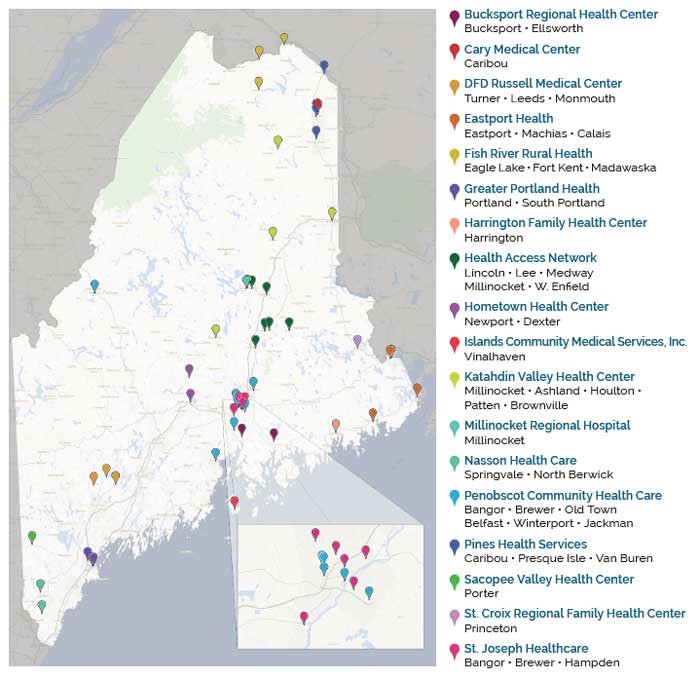 Back To News & Events