Portland Community Health Center Announces Name Change to Greater Portland Health, Reflecting Expanded Service Area
May 18, 2016
Portland Community Health Center has unveiled a new name and tagline, effective immediately: Greater Portland Health, Caring for the Whole Community. The news was announced at a grand opening event on May 18, held at the organization's newest facility at 100 Brick Hill Avenue in South Portland.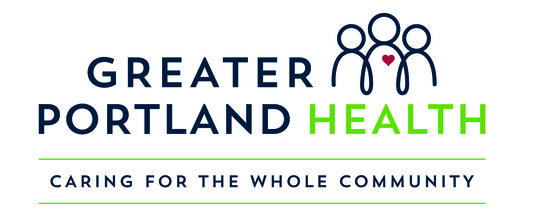 Greater Portland Health is a community nonprofit providing comprehensive primary care services to more than 6,600 patients, including primary, preventive dental, chronic disease management and mental health counseling. The organization adopted this new identity to clearly express its mission, and its extended reach across the Portland and South Portland communities, which will enable even more patients to benefit from its services. Community members and prospective patients were invited to attend an open house on May 18, at which they could tour the new facility, meet the medical team and receive a free health screening.
"Providing a welcoming, high-quality care center for community members from all walks of life has always been our top priority, so we wanted to embrace a new name and tagline that clearly expresses our mission," said Leslie Clark, CEO of Portland Community Health Center. "We are very pleased to be able to accommodate patients in the South Portland area with this new location, and we hope to continue to grow so that more and more patients will be able to receive the care they need and deserve."
Greater Portland Health is now accepting patients at its new 100 Brick Hill Avenue facility in South Portland. For more information, visit the new website at www.greaterportlandhealth.org, or contact Leslie Clark at (207) 874-2141.
About Greater Portland Health
Established in 2009, Greater Portland Health's mission is to provide high-quality patient-centered health care that is accessible, affordable, and culturally sensitive. By partnering with specialists, hospitals, pharmacies and other providers in the Portland and South Portland community, Greater Portland Health ensures that patients receive comprehensive care and services to meet all their needs. Greater Portland Health strives to provide a safe, welcoming environment for all individuals and families.
Greater Portland Health is a Federally Qualified Health Center, funded by the Health and Human Services Health Resources and Services Administration, with convenient locations in Portland at 180 Park Avenue, 63 Preble Street, 59 Riverton Drive, and 211 Cumberland Ave; and in South Portland at 100 Brick Hill Avenue.
Back To News & Events