Our Own Courtney Pladsen Selected for National Leadership Program to Build Health Equity
October 24, 2018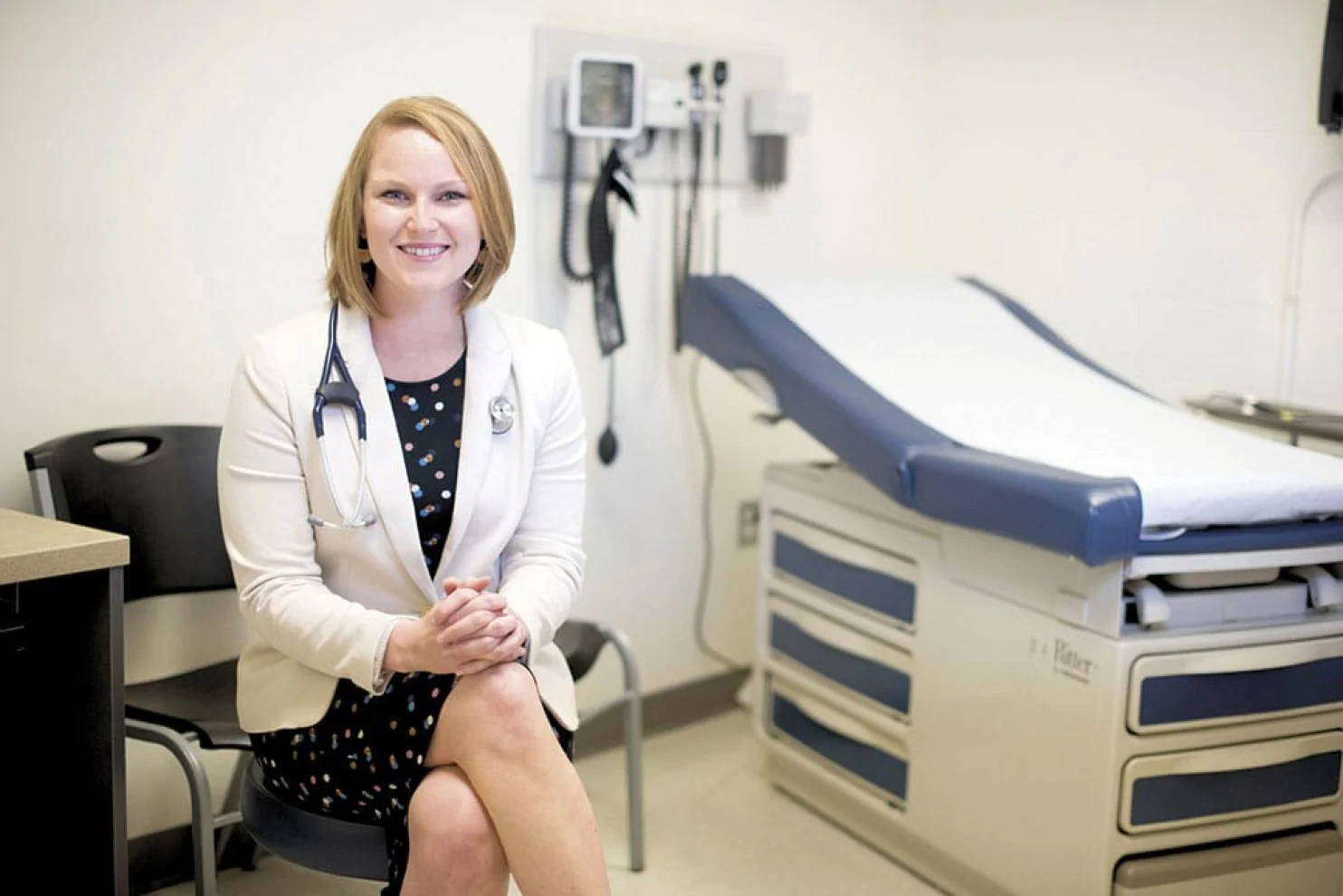 Courtney Pladsen, DNP, FNP, Nurse Practitioner at Greater Portland Health, has been selected to participate in Culture of Health Leaders, one of the Robert Wood Johnson Foundation (RWJF) leadership development programs that equip and connect leaders across the country—in every sector, profession, and field, and from all backgrounds and perspectives—to collaborate in addressing systemic inequities and finding new solutions to the nation's most entrenched health challenges. RWJF's vision is to build a Culture of Health in every community across America so that every person has the opportunity to reach their best possible health and well-being.
Designed for people from all sectors—from technology and business to architecture and urban planning—Culture of Health Leaders fosters cross-sector collaboration and enables participants to remain in their homes and jobs and directly apply everything they learn to improving policy and practice in their communities and organizations. The three-year program provides participants with an annual stipend of up to $20,000. As a member of the newest cohort, Courtney joins a diverse network of leaders including a transgender Methodist deacon exploring faith's effects on health, and an endocrinologist providing mentoring to help disadvantaged people build careers.
Pladsen will focus on the intersection of health and housing. She seeks to improve the delivery of healthcare for people experiencing homelessness through the development of a medical respite program. Medical respite care is acute and post-acute medical care within a residential setting for homeless persons who are too ill or frail to recover from a physical illness or injury on the streets but are not ill enough to require hospital level care. The goal is to provide holistic clinical services that address mental, medical, and social needs.
Courtney currently provides medical, mental health, and substance use treatment to people who are experiencing homelessness at the Greater Portland Health 63 Preble St health center as well as medical outreach to people who were formally homeless in the Housing First Locations across the city of Portland.
"It is a great honor to be chosen for the RWJF Culture of Health Leaders program. I am excited to learn from a multidisciplinary group of leaders from across the country who will lend expertise and insight into common health equity challenges facing our communities." – Courtney Pladsen, DNP, FNP
Pladsen will benefit from high-caliber curricula and coaching from national leaders, collaborate with other cutting-edge thinkers to create greater impact, and accelerate her ability to build healthy communities, inform public opinion and policy, and contribute to building a Culture of Health—one that places well-being at the center of every aspect of life.
The Culture of Health Leaders is one of several leadership development programs supported by RWJF. These programs continue RWJF's legacy of supporting the development of diverse leaders from across the nation. Initially focused on health care, the programs were expanded because the Foundation knows that building a Culture of Health requires every sector, profession, and discipline to work together. Additional information is available at www.rwjf.org/leadershipforbetterhealth.
Back To News & Events